Master's Programs

Master's Programs 2022/2023
Master's degree programs are applied for upon completing either a Bachelor's degree program at NBU or at another higher education institution, or completing a Professional Bachelor's degree program. For candidates who have completed a Bachelor's degree program in a field different from the one of the selected Master's degree program, NBU offers preparatory modules. Holders of Professional Bachelor's degrees enroll in an upgrading semester prior to the start of their Master's degree programs.

EU applicants attend an interview or an exam, submit a motivation essay, and meet any additional requirements set by the specific program. Non-EU citizens, holders of a degree, apply by submitting relevant documents.
The recognition of a prior educational qualification degree held by foreign higher education institution graduates is carried out in accordance with the NBU Recognition Procedure for Foreign Degrees and Qualifications.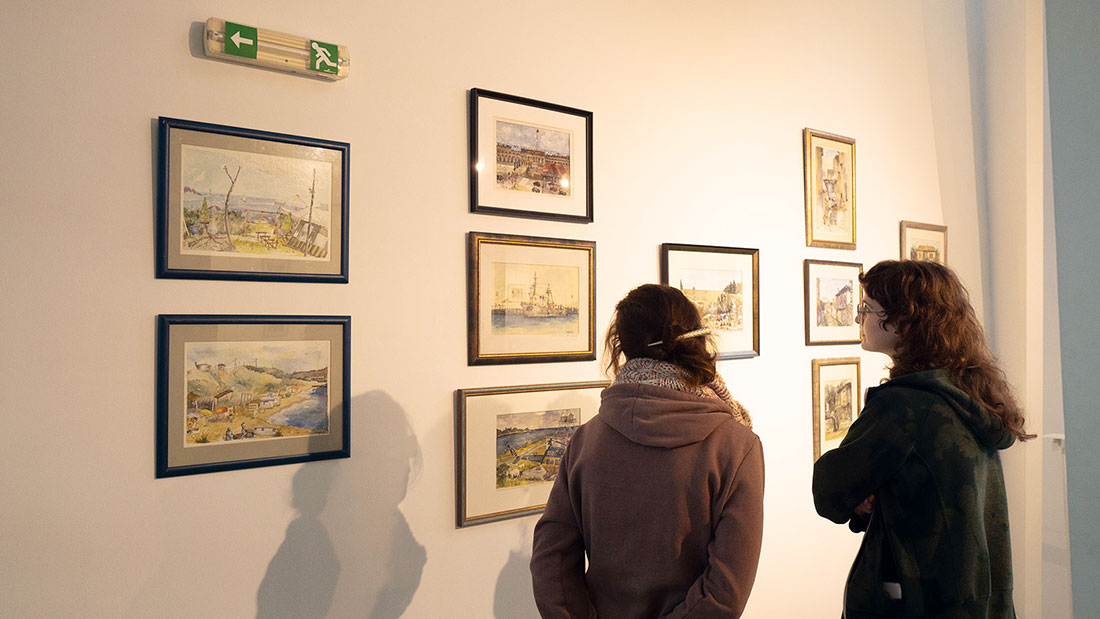 Applicants should submit the following documents:


Original or a certified copy of the Bachelor/Master diploma in compliance with the Procedure for Notarial or Apostille Certification.
Original or certified copy of the Diploma Supplement (Academic Transcript) or a certified copy thereof in compliance with the Procedure for Notarial or Apostille Certification, and original or copy of Diploma Supplement, if any.
Photocopy of the first page of your passport or other identification documents with your names in Latin script, date and place of birth.
Document certifying changes in the applicant's name if any (with translation, if in a foreign language)
Other documents which the applicant may consider relevant to the requested recognition (original of European Diploma Supplement, if any, etc.)


Documents under points 2 and 3 must be legalized, translated and certified in accordance with the international treaties between Bulgaria and the country of issuance of respective documents. When there are no such provisions, the process must follow the general procedure for legalization, translation and certification of documents and other papers.
Translations of legalized documents must be certified by the Consular Department of the Ministry of Foreign Affairs of Bulgaria.


Where do I submit my application?
Submit your application for recognition and supporting documents to the International Relations Office, Building 1, main lobby, 1-st floor.

Your application for recognition will be reviewed by the Committee for Recognition of Foreign Degrees and Qualifications. The recommendation of the Committee will be put to vote at a regular meeting of NBU's Academic Council. The outcome or decision will be communicated to you by the Secretary of the Recognition Committee.
Master's programs in foreign language
Master's programs in Bulgarian language

MASTER PROGRAMS AFTER SECONDARY EDUCATION

ARCHITECTURE, CIVIL ENGINEERING AND GEODESY

Architecture

Law

Specialization: Common law

Specialization: European Union law

Specialization: Private law

MASTER PROGRAMS AFTER HIGHER EDUCATION

Linguodidactics

Literature, Publishing, Media (two semesters)

Translation and Interpretation

Creative writing

Specialization: Creative writing

Technologies in Translating and Interpreting: Erasmus Mundus Joint Master's Degree Program (2018-2024, European Commission)

History, Politics and Religion

Specialization: Transition Epochs

Specialization: Public and Social Policies - History and Contemporary Issues

Specialization: Religion in History

Archaeological Research

Specialization: Ancient Archeology

Specialization: Prehistory

Specialization: Medieval Archeology

Ancient Egypt in the Classical Age

Specialization: Egyptology

The Mediterranean World: Hellas, Rome and the Ancient Near East (two semesters)

Language and Publicity. Philosophical and Sociological Approaches

Specialization: Sociological analyzes of the public use of language

Specialization: Philosophical aspects of the public use of language

SOCIOLOGY, ANTHROPOLOGY AND CULTURE SCIENCE

Social Entrepreneurship (two semesters)

Cultural and Social anthropology (two semesters) full-time and distance learning program

Developmental Psychology

Clinical Psychology - Psychoanalytic Perspective

Organizational and Social Psychology

Political Communications

Political Management and Public policies (two semesters)

Diplomacy and International Relations

European Governance and Economic Diplomacy

Clinical Social Work

Artistic Psycho-Social Practices and Psychodrama

PUBLIC COMMUNICATIONS AND INFORMATION SCIENCES

Journalism 3.0 (online press, radio and television) (two semesters)

Digital Communications (two semesters)

ADMINISTRATION AND MANAGEMENT

Art Management (Management of Cultural Institutions and Creative Industries)

Business Administration

Specialization: Management and Leadership

Specialization: Risk Management

Specialization: Human Resource Management

Business Administration - (distance learning program)

Specialization: Management and Leadership

Specialization: Human Resource Management

Business Communications - (full-time and distance learning program)

Leadership and Public Management

Organizational perfection management

Management and Economics of Sustainable Development (in Bulgarian and English)

Human Resource Management and Development (in Bulgarian and English) - full-time and distance learning program

Agrarian Management and Rural Development

Healthcare Management (full-time and distance learning program)

Bank Management (full-time and distance learning program)

Marketing Management (full-time and distance learning program)

International Business and Development

Advertising and Brand Management

Specialization: Brand Management

Specialization: Advertising and Lifestyles

Accounting and Audit

Specialization: Auditing

Specialization: Accounting

Finance

Specialization: Investment Management

Specialization: Corporate Finance

Specialization: Financial Management of Start Ups

Financial and Accounting Management and Insurance

Specialization: Insurance

Specialization: Financial and Accounting management

Cultural Tourism (full-time and distance learning program)

International alternative tourism

Management of the entertainment industry

Business Travel Management (full-time and distance learning program)

Microbiology

Module: Food Microbiology

Module: Human Microbiology

Environmental Expertise and Control (full-time and distance learning program)

INFORMATICS AND COMPUTER SCIENCES

Multimedia and Computer Animation

Internet Software Technologies

Specialization: Modeling and Analysis

Specialization: Design and Development

Information Technology Project Management

COMMUNICATION AND COMPUTER EQUIPMENT

Telecommunications

Specialization: Mobile Communications and Digital Media

Specialization: Telecommunications Project Implementation

Specialization: Telecommunications Policy and Technology Management

Specialization: Digital Telecommunication Networks

Innovation and Entrepreneurship in Computer and Communication Technologies

Psycho-Social Interventions with Children and Families

E-Health

Language and Speech Pathology

Comparative Art Science

Thrace and the Ancient World Culture

Painting

Illustration and Graphics Technologies

Poster and Communicative Design

Architectural Environment Artistic Practices

Electronic Publication and Website Design

The Art of Glass in Design and Architecture

Ceramics and Porcelain. Contemporary and Digital Forms

Fashion and Business Strategies

Interior Product Design

Spatial Design

Stage Design and Media

Exhibition Design and Creative Industries

Fashion and Styling

Classical Music

Composition and Conducting

Specialization: Composition

Specialization: Orchestral Conducting

Specialization: Choral Conducting

Musicology

Pop and Jazz Music

Dance Art

Specialization: Bulgarian Folk Dance Choreography

Specialization: Modern Dance Choreography

Sound Production

Musical - Musical Drama and Comedy

Theater Art and Society

Specialization: Acting Mastery

Specialization:Dramaturgy and Critical Writing

Specialization: Directing and Management

Film and Television Art

Specialization: Cinematography

Specialization: Film and Television Design and Costume Design

Specialization: Film and Television Directing

Specialization: Film and Television Camerawork

Specialization: Film and Television Production

Animation Directing

Visual Anthropology

Digital and Print Media Graphic Design

Advertising Management and Visual Branding

Specialization: Communication and Brand Management

Specialization: Management of the Creative Process in Advertising

Photographic Art

National and International Security

Specialization: Internal Security

Specialization: International Security, Migration, Diplomacy

Anti-Crime and Terrorism

Specialization: Anti-Crime and Terrorism Management

Specialization: Criminal Behavior Psychology

Cybersecurity

Criminology and Crime Prevention Policies

Specialization: Crime Prevention

Specialization: Criminals Re-Socialization